Shoppers already camping out for Black Friday deals | News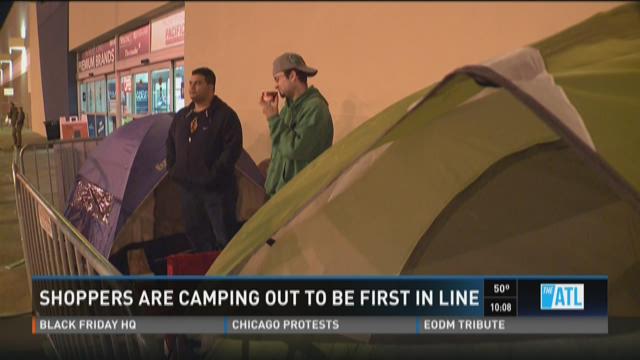 KENNESAW, Ga -- Shoppers have already begun lining up at some stores in Metro Atlanta for savings that start on Thanksgiving Day.
Tents were lined up on the sidewalk outside the entrance to the Best Buy in Kennesaw Wednesday. About 20 people said they were waiting for the doors to open at 5 p.m. Thursday.
Some people said they were in line for the savings, like a 40-inch television for $150. Others said camping out was a family, or friendship tradition. "It's definitely tradition, it's not the buys at all," said Mahmoud Foda.
"You can get buys right now online for almost the same price," said his friend Ryan Price. "But the thing is it's kind of like a camping experience."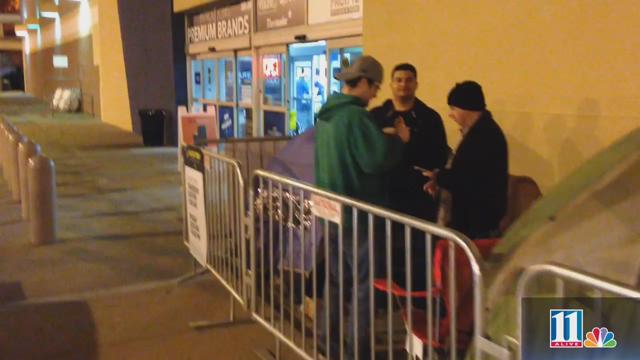 Foda and Price said they have been doing this since they were in college, about 15 years. But even they admit, they are a dying breed. Price said when they first started camping out for Black Friday sales, the line of tents and people was much longer and it was a lot tougher.
"You had to be here four or five days (ahead)," Price said. "Now you could do it in 24 hours probably."
In fact, they set their tent up Tuesday night and were the first ones in line. "It used to be Black Friday at 7-am, now it's on Thanksgiving, it's not Black Friday anymore," Price said. "This may be our last year," Foda added.
Between on-line deals and stores opening on Thanksgiving the two said camping for deals is losing its luster.
Kis Ayon said he and his five cousins are making it a family event that is all about Thanksgiving. His cousin, Maleny Hernandez said they will have Thanksgiving dinner outside the Best Buy. "My mom is like making an entire meal," she said. "They're just going to bring it later."
"I mean as long as we're with family, that's all that matters," said Dylan Ortiz.
You may have your own opinion, but it's hard to criticize something that is keeping friends and family together.
You can follow Kevin on Twitter @krowson11alive and like him on Facebook